High Temperature Thermocouple Assemblies
Operating Temperatures Up to 4200˚F (2315˚C)
for Vacuum Furnace
Thermocouple Assemblies with
PJFC-Plug/Jack Termination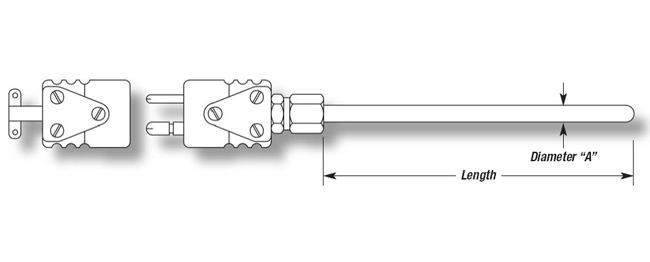 Plug & Jack Assembly
Standard polarized plug and jack termination for use with all calibration
types. Plug and jack assemblies are made from molded glass filled thermoset
compounds and are designed to operate in temperatures to 300˚ F (150˚ C).
Polarity identification marks are molded in the bodies
for installation assistance.
Progressive Descript-xion Example: C24-MO18-AL- U -PJFC- 12.5 0 "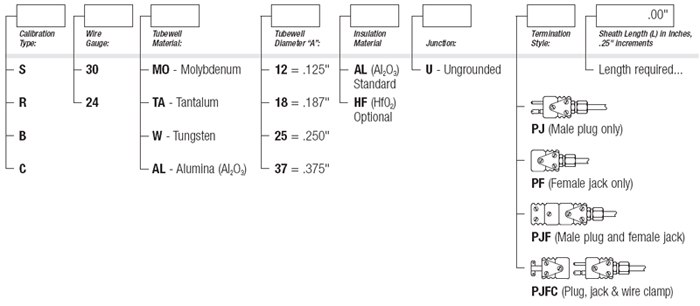 Notes:
• .125" diameter sheath is available with 30 gauge wire only.
• Alumina sheath is not available in .125" diameter.
• Molybdenum, Tantalum and Tungsten are not available in .375" diameter.
Conax Buffalo Technologies 는
Conax Technologies 의 옛 명칭입니다.
한국 총판 (주)다일아이비씨