Tungsten-Coated Molybdenum for Graphite-Lined Furnaces
Progressive Descript-xion Example:
S24-MO18(W6")-AL-U-PJ-15.75"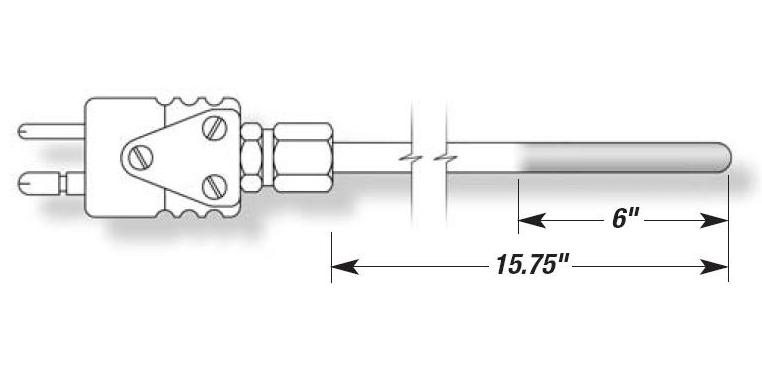 At temperatures above 2010˚ F (1100˚ C), graphite dust from graphite
liners/shields or heating elements can attack and carburize molybdenum
sheaths. This causes the sheath to crystallize and become porous, losing
its protective properties. The thermal elements in turn crystallize and open.
Coating the heat-affected length of the molybdenum sheath with a thick
layer of tungsten reduces this carburization action and extends probe life.
The tungsten coating also provides increased abrasion resistance.
Conax Buffalo Technologies 는
Conax Technologies 의 옛 명칭입니다.
한국 총판 (주)다일아이비씨