(Piezoresistive Pressure Sensors / Blood Pressure Packages, 압저항식 압력센서)

The BP Series is ideal for high-volume, disposable medical applications and is compliant with the AAMI BP22 specification for blood pressure monitoring.
Overview
Features
Pressure range of -30 to 300 mmHg
Excellent Burst Pressure
Compliant with AAMI BP22 specifications
Dielectric gel barrier
Fully Tested
Small, disposable, low-cost package
Temperature Compensated
Solid state piezoresistive sensor
Top side pressure entry
Easy to install into customer's disposable blood pressure device housing
Compatible with automated assembly equipment
Compatible in air, gas and liquid
Shipped as 120UP snapstrates or on tape and reel
Automated testing and assembly
Custom Options Available
Engineering, design and manufacturing under one roof in Utah, US.
Features
Disposable Blood Pressure measurement
Kidney Dialysis Machines
Infusion Pumps
Surgical Procedures
Applications
Merit Sensor Systems, Inc. has partnered with customers for more than 20 years to design, fabricate, assemble and package reliable, cost-effective piezoresistive pressure sensor solutions for automotive, medical, industrial, aviation, defense and consumer applications.
Merit Sensor offers full-service design capabilities, in-house wafer fabrication, flexible shipping, packaging and assembly, piezoresistive technology (PRT), expansive pressure ranges (0.15 psi to 15,000 psi), complete pressure measurement (absolute, gage, differential and vacuum) and unmatched operating temperature range (-40°C to 150°C) via our Sentium® process. Additionally, Merit Sensor is able to provide unparalleled flexibility to customize pressure sensing solutions to fit into our customers' applications.
Unlike other pressure sensor suppliers, Merit Sensor can provide customers with completely customized pressure sensor designs with large or smaller/limited production runs. Our customers range from pressure sensor transducer manufacturers who are already experts in pressure sensing technology and rely on Merit Sensor for highly stable and sensitive MEMS sensing elements (bare die), to customers who have little to no experience in the pressure sensing world and look to Merit Sensor to assist with a completely custom design and implementation of a pressure sensor that best fits their application.
At Merit Sensor our engineers are application experts. We are ready to help customers design your application to work with a pressure sensor, and/or design a customized pressure sensing solution that works for your application. If you are unsure whether a pressure sensor is right for your application, Merit Sensor can help you make that determination.
Specifications
Minimum
Typical
Maximum
Units
Notes
General
Pressure Range
-30
 
300
mmHg
 
Overpressure
125
 
 
PSI
 
Electrical (22°C unless otherwise stated)
Input Excitation
1
 
10
VDC
Calibrated to 6 VDC
Risk Current
 
 
2
µA
Previously qualified, not tested in production
Input Impedance
1,200
 
3,000
Ω
 
Output Impedance
285
 
315
Ω
 
Dielectric Breakdown
10,000
 
VDC
 
Previously qualified, not tested in production
Environmental
Temp (Comp/Operating)
15
 
40
°C
 
Temperature (Storage)
-25
 
70
°C
 
Humidity
10
 
90
%
 
Light Sensitivity
 
 
1
mmHg
Previously qualified, not tested in production – Per AAMI BP22
Operating Product Life
168
 
 
Hours
 
Shelf Life
3
 
 
Years
 
Sterilization (ETO)
3
 
 
Cycles
Sterilization performed by customer
Mechanical
Weight
 
 
2
Grams
 
Volume Displacement
 
 
0.02
mm3
 
Media Interface
 
 
 
 
Medical grade, dielectric gel
Gel Tube Interface Material
 
 
 
 
Polycarbonate
Performance
Assumes 6 VDC, 22°C and after five second warm-up unless otherwise specified.
Offset
-25
0
25
mmHg
Zero
Sensitivity
4.95
5
5.05
µ/V/V/mmHg
 
Calibration
97.5
100
102.5
mmHg
Output of sensor with no pressure applied and a 150 KΩ resistor shorted across + IN to + OUT
Symmetry
 
 
5
%
 
Accuracy (-30 to 50 mmHg)
-1 mmHg -1% of Reading
0
+1mmHg +1% of Reading
 
Combined effect of sensitivity, repeatability, nonlinearity and hysteresis errors. Per AAMI BP22
Accuracy (50 to 300 mmHg)
-3
0
3
% output
Combined effect of sensitivity, repeatability, nonlinearity and hysteresis errors. Per AAMI BP22
Temp Coeff – Zero
-0.3
0
0.3
mmHg/°C
Over a temperature range of 15°C to 40°C.
Temp Coeff – Sensitivity
-0.1
0
0.1
%/°C
Over a temperature range of 15°C to 40°C.
Frequency Response
1,200
 
 
Hz
Previously qualified, not tested in production
Phase Shift
 
 
5
degrees
Previously qualified, not tested in production
Offset Drift
 
 
1
mmHg/8 hrs
Normalized offset/bridge voltage – 8 hours after 20 second warm-up, Previously qualified, not tested in production
Part Details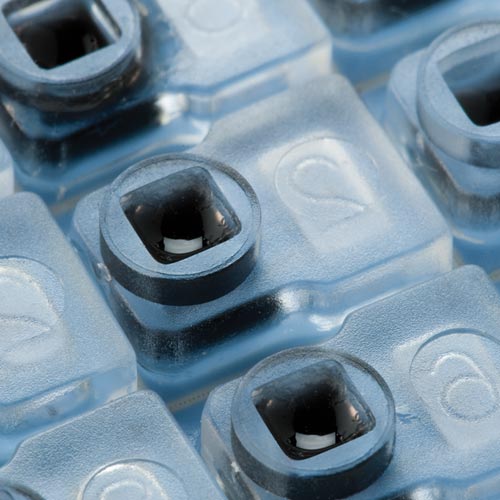 Merit Sensor Systems 한국 총판 (주)다일아이비씨