(Piezoresistive Pressure Sensors / Laser-Trimmed Compensated Packages, 압저항식 압력센서)

The AP Series is calibrated at room temperature using laser trimmed resistors and is suitable for high-volume, low to medium pressure applications.
Overview
Features
Range

: -15 to 300 psi (-1 to 20.7 bar; -103 to 2,068 KPa).

Also available in higher pressures
Type

: Gage
Media

: Air, gasses and liquids
Packaging : Packaged Die with gel on ceramic substrate
Flexibility : Custom options available
Benefits
Performance : Enjoy best-in-class performance due to Merit's proprietary Sentium technology
Cost

: Save money over time with high-performing die
Security : Feel confident doing business with an experienced company backed
by a solid parent company (NASDAQ: MMSI)
Speed

: Get to market quickly with creative and flexible solutions.
Service

: Experience prompt, personal and professional support.
Specifications
Parameter
Minimum
Typical
Maximum
Units
Notes
General
Pressure Range
-15
 
300
PSI
 
Burst Pressure
3X
 
 
Full Scale Pressure
Electrical (22°C unless otherwise stated)
Input Excitation
2.4
5
6
VDC
 
Input Impedance
8000
12000
16000
ohms
 
Output Impedance
4000
5000
6000
ohms
 
Environmental
Temp (Comp/Operating)
10
25
40
°C
 
Temperature (Storage)
-25
 
60
°C
 
Storage Life
 
 
5
Years
 
Performance
Offset
4.5
6
7.5
mV/5V
 
Sensitivity
64.868
65.523
66.178
uV/V/psi
 
Linearity
-1
0
1
%FSO (BFSL)
 
Hysteresis
-1
 
1
%FSO
 
Accuracy*
-2
0
2
%FSO
 
* The combined effect of Sensitivity, Repeatability, Nonlinearity, and Hysteresis errors over the temperature range of 25°C to 15°C, and 25°C to 40°C, expressed as a percent of Full Scale pressure (%FS).
Part Details
Dimensions (inches)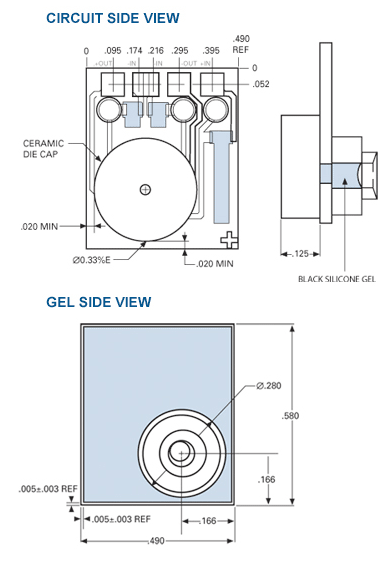 Standard Part Number : 505071004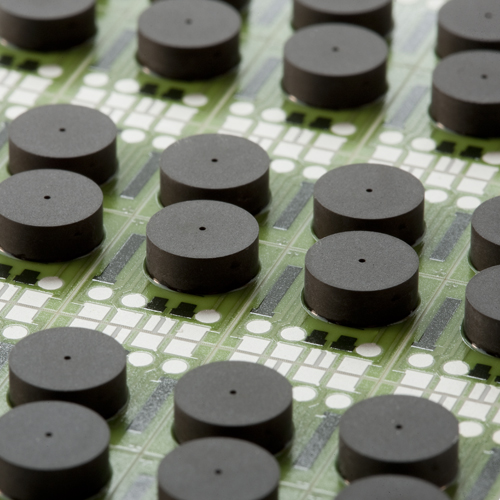 Merit Sensor Systems 한국대리점 (주)다일아이비씨